Wow -- I've been in the craft world so long, and smitten with those blogs I've missed some great Sewing for Home, and Home Decorating blogs!  (Not to mention smashing photo blogs which I'll address later!)
Here are some of my favorite 'jumping off' points when looking to redecorate (actually decorate would be better, I haven't really done much since I had my now 8 year old)
Please feel free to add your own, or your favorite sites!
With the kids back in school and a year off of teaching, I have some time to clean and decorate my home. I have some ideas but have discovered some great home dec and sewing for the home blogs.
These are two of my favorites:
and she has great round ups of sewing and other craft projects: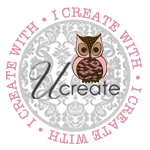 I'd love to see where you go for inspiration! I'm making curtains for my kitchen and am ready to do my usual cafe curtains, but would love any other ideas.
Here are some that were submitted earlier, in no particular order.  Beware, it's a bit of a rabbit trail.  Once you find something you love you'll find four more like it linked and so on. 
http://www.allthingsthrifty.com/
http://www.centsationalgirl.com/
http://southernhospitalityblog.com/
http://funkyjunkinteriors.blogspot.c...ts-on-fji.html
http://thepaintedhome.blogspot.com/
http://www.theoldwhitecottageblog.com/
http://junkgardengirl.blogspot.com/
http://www.theletteredcottage.net/
http://www.apartmenttherapy.com/
http://beachcottagelove.blogspot.com/
http://rosylittlethings.typepad.com
http://alittlehut.blogspot.com/