Money is tight, the education system is on it's head and saving money is the name of the game these days.  I think I've discussed this before, but I'm still using it to GREAT success!
No, it's not a scam.  It's a wonderful way to 'pay it forward'.  Swap a Book and Swap a DVD are sites I've used to great success, for classroom materials as well as home.'
First up, Paper Back Swap.  They have much more than paperback books.They are a treasure trove of educational books, both soft and hard bound as well as audiobooks!
First, you will want to

Post

  the books you want to offer to other members.
You will receive 2 "gift"

credits

from PBS after you have

Posted

10 books.
only the first account for a household receives startup credits.
If you don't have 10 books to swap, post whatever number you do have!
Your books should be
in

good condition

(see guidelines here)
ready to be sent out when requested (see Swapping Deadlines)
Remember, when you send a book out at PBS,  it will belong to its receiver; it will not come back to you.

As soon as you have credits, you can request books.
Each book (hardback/

paperback

) costs 1 credit.
Each audiobook costs 2 credits.
Read this to learn about how to find books to request at PBS.
If you find a book in the database and it is not currently available you can add it to

your Wish List

.  Read about

the Wish List

in How the Wish List Works.

When you get a request for a book:
Read this to learn how to send the book

When you receive a book:
Read this about how to mark it received so the sender gets credit for sending it.
And that's pretty much it!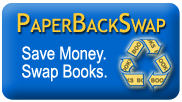 Swap a DVD works almost the exact same way.  You can check it out here: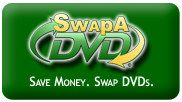 There are many wonderful, educational DVD's out there.  I hope you find something that makes your heart sing!
~~Miss Tippy